You've decided to visit China; how exciting! Ancient history, rich culture, and mouth-watering food awaits you.
China can offer something that appeals to every visitor, but given the population and other tourists, the crowds can be an issue. After all, the country's population is approaching 1.4 billion.
Before you hop on the plane, train, or bus, learn from these mistakes to avoid the crowds and make the most of your holiday.
1. Traveling During National Holidays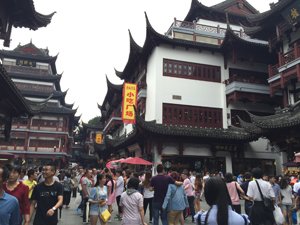 There are certain dates throughout the year when the entire country takes a vacation at the same time. If you travel in China during one of these "golden weeks," you can expect never-ending lines, sardine-packed public transportation, and seas of strangers appearing in the background of your photos.
Familiarize yourself with the dates to avoid to minimize your travel stress.
2. Limiting Yourself to Seeing Only Famous Destinations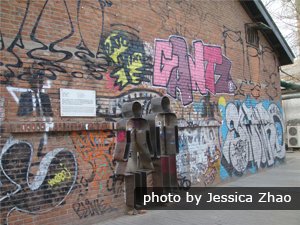 798 Art District, Beijing
Of course, any trip to China wouldn't be complete without seeing major cultural landmarks like the Great Wall, the Forbidden City, or the Terracotta Army.
However, there are so many worthwhile places to experience that may not be listed in your tour book.
Keep an open mind to the "off the beaten path" destinations such as the underground city or the 798 Art District in Beijing.
3. Visiting Major Attractions During the Weekends
Aside from National Holidays, Chinese tourists will travel to popular sites when they have the time off. For the most part, this happens to be during the weekend.
To avoid the rush, explore major attractions during the week and save the lesser-known sites for the weekend.
4. Arriving Late
With a family in tow, waking up early can be a challenge, especially on vacation. Do your best to wake up early and take your breakfast to go; it's worth it. Many tourists will be dragging their feet while you're waiting at the ticket office.
Getting to an attraction or event early will allow you to experience it fully without the hindrance of a large crowd. Be sure to set your alarm or schedule a wake up call with your hotel.
5. Resting During Lunchtime
Most Chinese tend to eat lunch between 12pm and 2pm. Lunchtime is usually rushed so they have time to enjoy a short nap.
Plan your meal schedule accordingly to spend some quieter time at major attractions while Chinese tourists are off to lunch.
6. Booking Reservations Last Minute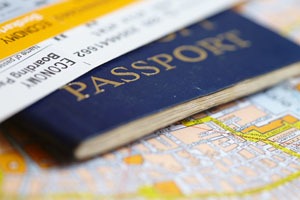 Booking flights, train tickets, hotels, and attractions last-minute often result in high price tags. Flights and train tickets can also sell out quickly depending on the time you plan to travel.
Stay stress-free and save a few bucks when you make reservations in advance whenever possible.
7. Overbooking Your Itinerary
It's tempting to want to see and do everything while you're in China, but try not to. Be realistic about your timeframe; it's important to plan ahead. The last thing you want is to be held up by a crowd, regretting what you didn't see.
Plan your trip in advance, step back, and give yourself time to enjoy the unique culture.
8. Booking a Budget Group Tour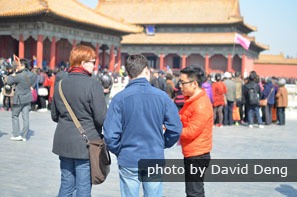 A China Highlights private tour of the Forbidden City will help you avoid the crowds.
Oftentimes, tour companies will group foreigners with local Chinese tourists and rush through the tour. Keep in mind most tour groups follow the same route at major attractions too.
There are many benefits to our private tours including our personalized service, flexible booking, and guaranteed authentic experience. If you're looking to set your own pace and customize a tour around your interests, check out the benefits of private tours vs group tours in China.
In the End
No matter when or where you travel in China, you're going to see many, many people. Just remember: for Chinese locals, this is their everyday.
Embrace the crowds and use these tips to help navigate around the masses. Make no mistake, China is truly an amazing country.
China Highlights