Shuanglang, a fishing village with a history of over one thousand years, is located in north Dali Bai Autonomous Prefecture in Yunnan.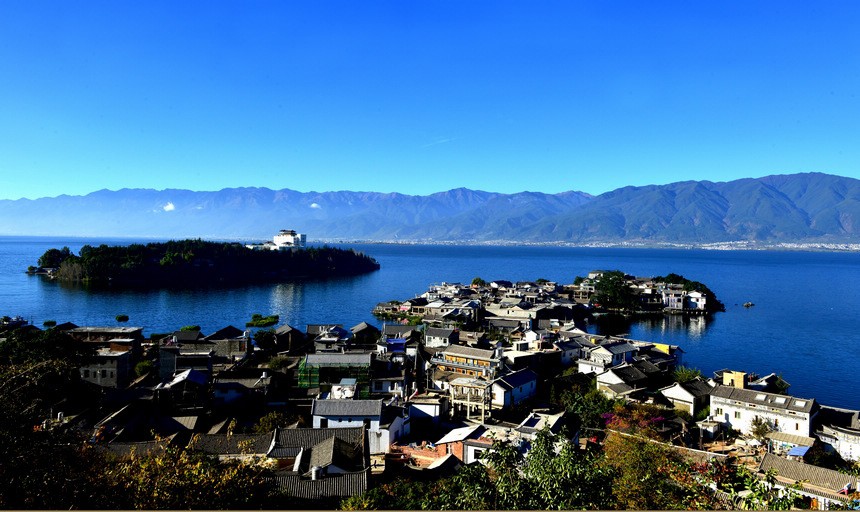 Facing the Erhai Lake and connecting with the Jizu Mountain, Shuanglang always offer people with its most charming sceneries. Wondering through the cobblestone-paved streets filled with old dwellings of Bai people, tourists can not only be treated with pristine sceneries but also a sense of peace. People here live a simple but happy life, fishing in the Erhai Lake all year around. In addition to those well-preserved folk houses, some hotels or inns that are characterized by different themes are also the most attractive part of the village. Enjoying the scenery of the Erhai Lake in scenery room of a small hotel here may make a big difference to guests and help them to get away from the hustle and bustle of the city.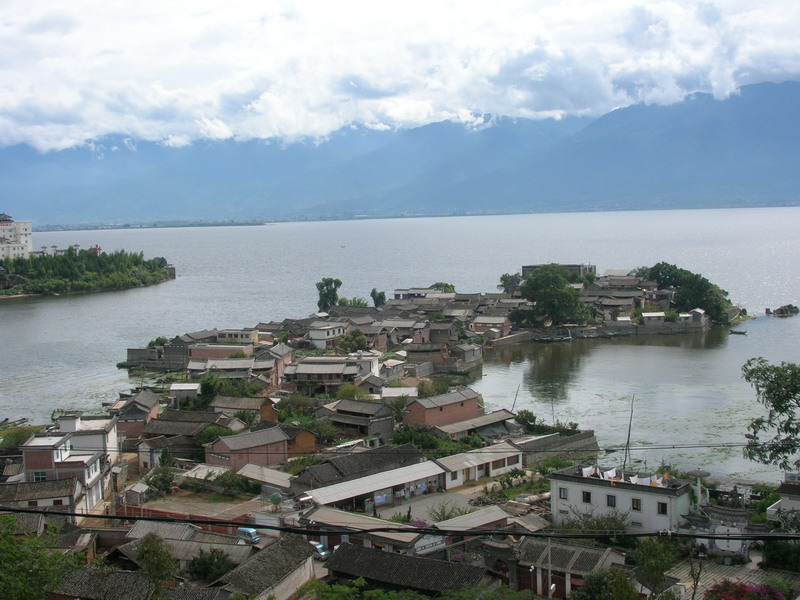 Travel tips:
From Kunming to Dali: you can take a bus or train. The journey on the train takes about seven hours and costs RMB 50. The express bus takes about four hours and costs nearly RMB 140.
The railway station or bus station which is located in the new area of Xiaguang Town is a little far from the Ancient Town of Dali, so it is advised to take the NO. 8 Bus which costs RMB 1.5/one.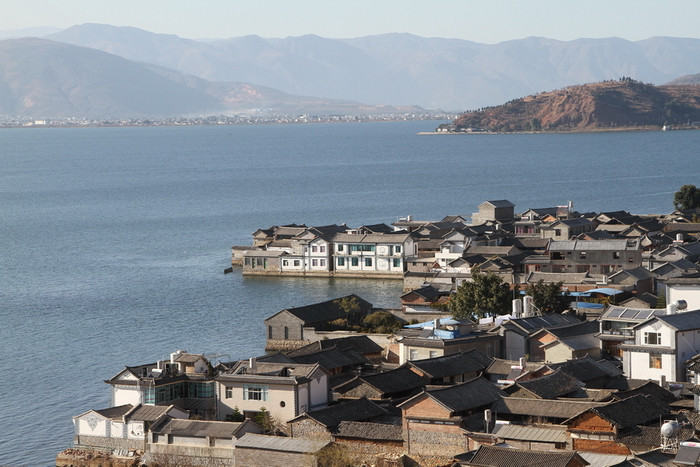 PS: the buses in Dali stop when one waves hands, but there is no station reporting system, you should pay more attention to the stop board.
From Dali to Shuanglang: you can take a bus which departs every forty minutes from Dali to Shaunglang. It costs RMB 17/one. But you can't find a bus to Shuanglang after three o'clock in the afternoon.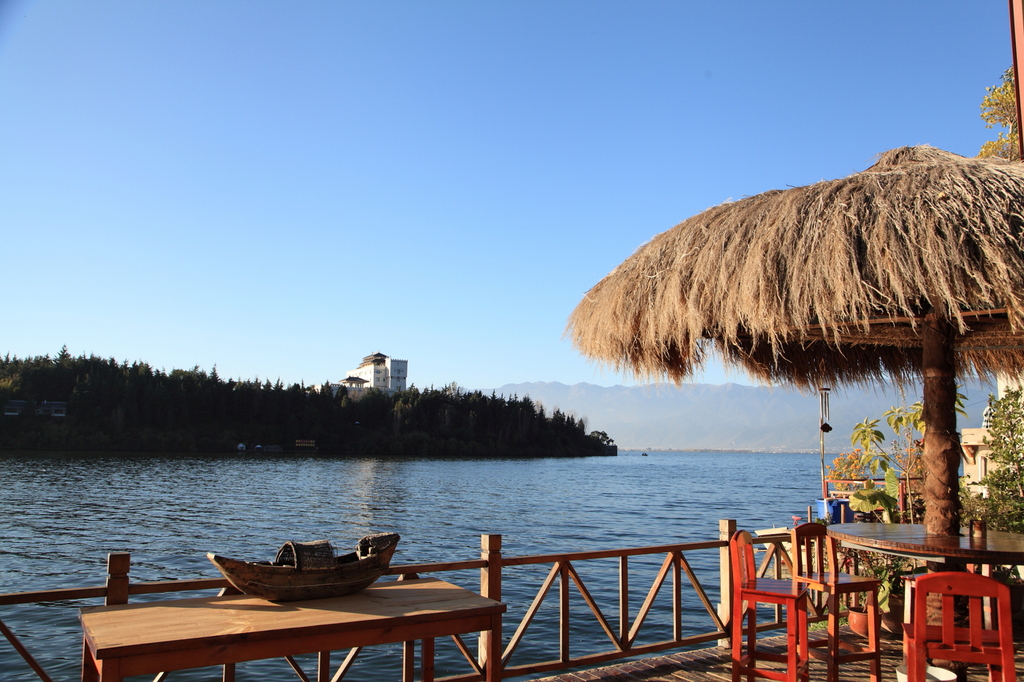 Haicun inn is located beside the stone bridge of Yuji island. It is regarded as the most cost effective inn that has moe rooms and best facilities.