Zhangye lies in the centre of the Hexi Corridor. The area is on the frontier of China Proper, protecting it from the nomads of the northwest and permitting its armies access to the Tarim Basin. During the Han Dynasty, Chinese armies were often engaged against the Xiongnu in this area. It was also an important outpost on the Silk Road. Before being over-run by the Mongols, it was dominated by the Western Xia, and before by the Uyghurs from at least the early 10th century. Its relation to the larger Uyghur state of Qocho is obscure, but it may have been a vassal.
The Mongol Emperor Kublai Khan is said to have been born in the Dafo Temple, Zhangye, now the site of the longest wooden reclining Buddha in China. Marco Polo's journal states that he spent a year in the town during his journey to China.
The pine forests of the Babao Mountains (part of the Qilian range) formerly regulated the flow of the Ruo or Hei Shui, Ganzhou's primary river. By ensuring that the melt-waters lasted throughout the summer, they avoided both early flood and later drought for the valley's farmers. Despite recommendations that they should thus be protected in perpetuity, an imperial official in charge of erecting the poles for China's telegraph network ordered them cleared in the 1880s. Almost immediately, the region became prone to flooding in the summer and draught in the autumn, arousing local resentment.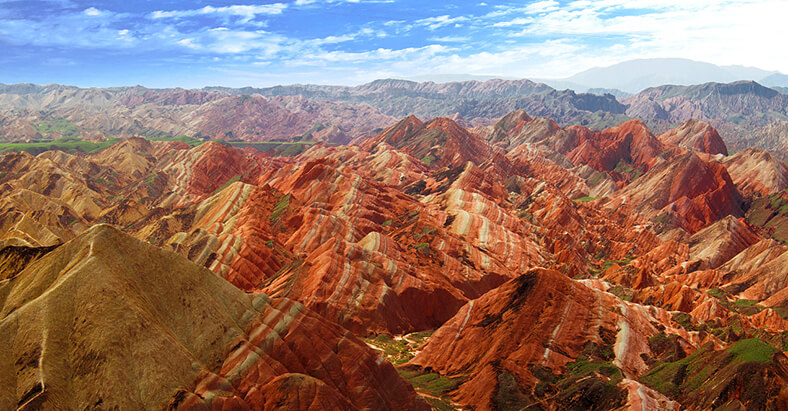 Attractions
As an important commercial port on the ancient Silk Road, Zhangye has rich historic sites and amazing natural sceneries. The famous tourist attractions in the city include the Wooden Pagoda Temple, Danxia National Geological Park, Bell and Drum Tower, Shandan Buddha Temple and Shandan Horse Farm, and Giant Buddha Temple.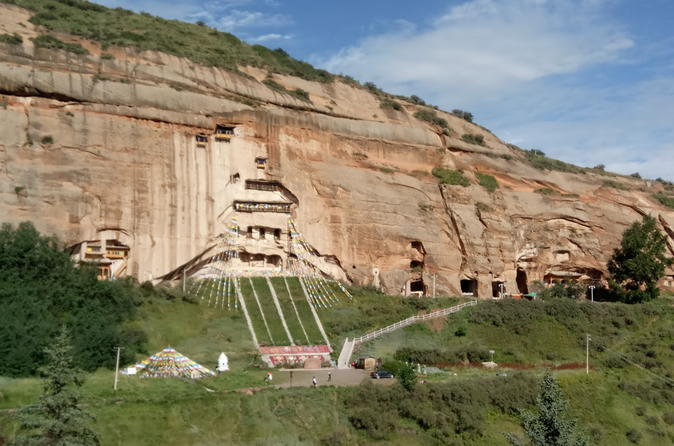 Local Highlights
Folk art performances taking place on traditional or religions festivals are popular, including walking on stilts, a boat that runs on land, the dragon dance, yangko, cantata and more.
Transportation
Zhangye Airport has been in use since November, 2011. It is about 13km to the south of the city. Currently, it only has flights between Xi'an and Zhangte via Lanzhou every Tuesday, Thursday and Saturday.
By far the most convenient way to get into and out of the city is still by train. Zhangye Railway Stationis a major stop along the Lanzhou-Urumqi Railway Line.
By Long-distance Bus: It is also a convenient way to travel by long-distance bus. The East Long-distance Bus Station, located at the East Circle City Road, has buses running to Wuwei, Lanzhou and Yinchuan. Passengers can also take buses from the South Long-distance Bus Station in Zhangye to Dunhuang, Jiayuguan, Lanzhou, Matisi and Xining.