The Harbin International Ice and Snow Sculpture Festival is an annual winter festival that takes place with a theme in Harbin, Heilongjiang, China, and now is the largest ice and snow festival in the world. At first participants in the festival were mainly Chinese, however it has since become an international festival and competition, with the 2017 festival attracting 18 million visitors and generating 28.7 billion yuan ($4.4 billion) of revenue. The festival includes the world's biggest ice sculptures.
Officially, the festival starts on January 5 and lasts one month. However, exhibits often open earlier and stay longer, weather permitting. While ice sculptures are erected throughout the city, there are two main exhibition areas:
Sun Island is a recreational area on the opposite side of the Songhua River from the city, which features an expo of enormous snow sculptures.
Ice and Snow World is an area open at night which features illuminated full size buildings made from blocks of 2–3′ thick ice taken directly from the Songhua River. At first China celebrated it then Harbin took over.
During the festival, there are ice lantern park touring activities held in many parks in the city. Winter activities during the festival include Yabuli alpine skiing, winter-swimming in the Songhua River, and the ice-lantern exhibition in Zhaolin Garden.
Harbin is located in Northeast China and receives cold winter wind from Siberia. The average temperature in summer is 21.2 °C (70.2 °F), and –16.8 °C (1.8 °F) in winter. Annual lows of -35 °C (–31 °F) are not uncommon.
If you think enduring teeth-chattering cold is part of the fun when you travel, then the Harbin International Ice and Snow Sculpture Festival is the carnival for you.
Set in Heilongjiang Province in northern China, it's the world's biggest snow and ice festival and features plenty of spectacular installations and activities.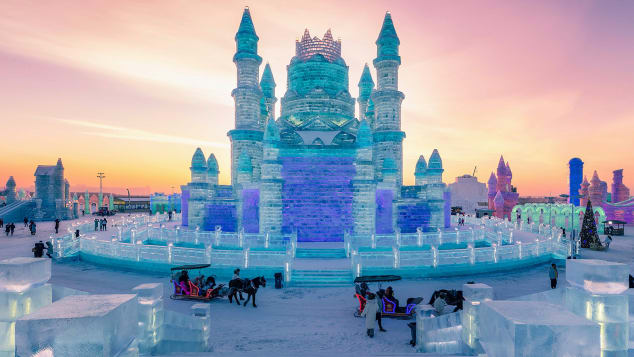 The annual festival officially runs from January 5 to February 5 but some attractions open to visitors before the opening ceremony, including the most popular of them all — the Harbin Ice and Snow World, made with ice blocks pulled from the nearby Songhua River.
This year, the Harbin Ice and Snow World spans over 600,000 square meters and includes more than 100 landmarks. It's made of 110,000 cubic meters of ice and 120,000 cubic meters of snow.
Abstract from CNN
Northern China city hosts world's largest ice festival
Despite being one of China's coldest cities with average January temperatures of 9 F, millions of visitors flock to Harbin every year to visit the world-famous Harbin International Ice and Snow Sculpture Festival. Boasting 2,019 snowmen, the world's largest ice sculpture, incredible light shows and 750,000 square meters of venue space, 10 to 15 million people travel to the city every January to see the sculptures.
According to chinahighlights.com, 10,000 workers cut and haul the blocks of ice to produce the sculptures. Thanks to the consistently freezing temperatures, the exhibits are open for months at a time. The official festival runs from January 5 through February.
swimmers train for months to prepare their bodies for the cold water, as the popular event draws hundreds of participants. With temperatures occasionally reaching 31 F degrees below zero, workers have to break newly formed ice before each event.
The festival was first held in Harbin in 1963 and became immensely popular in 2001 when the event combined with the International Ski Festival. It has become a local source of pride in recent years, as cultural celebrations with traditional songs and dances are performed for visitors. The hefty price of entry also boosts the local Harbin economy and is a significant source of the city's annual income.
Visitors watch fireworks during the opening ceremony of the Harbin International Ice and Snow festival in Harbin in northeastern's China's Heilongjiang province, Thursday, Jan. 5, 2012. (AP Photo/Andy Wong)
By Mark Puleo
---
One of the world's largest ice festivals has opened in north-eastern China, featuring frozen castles, glistening snow sculptures and lots of snowmen.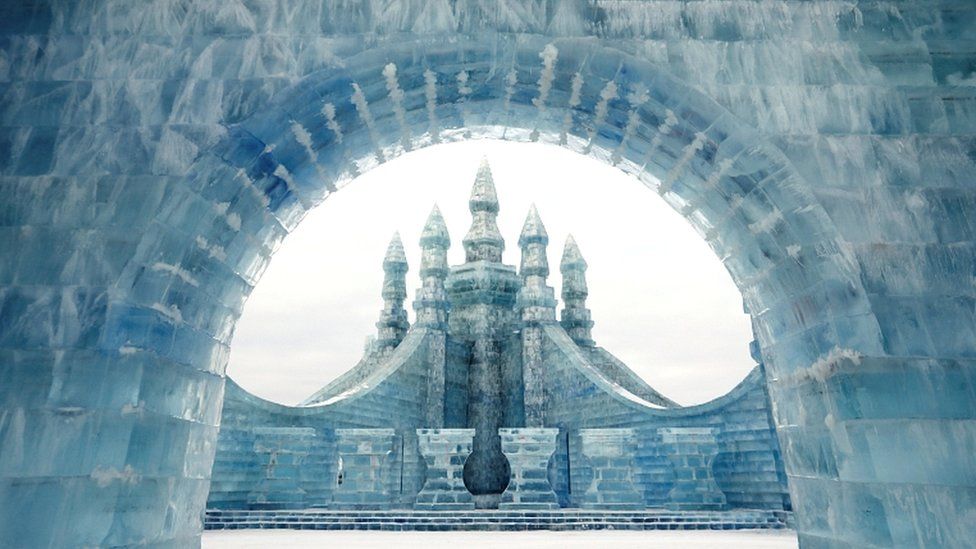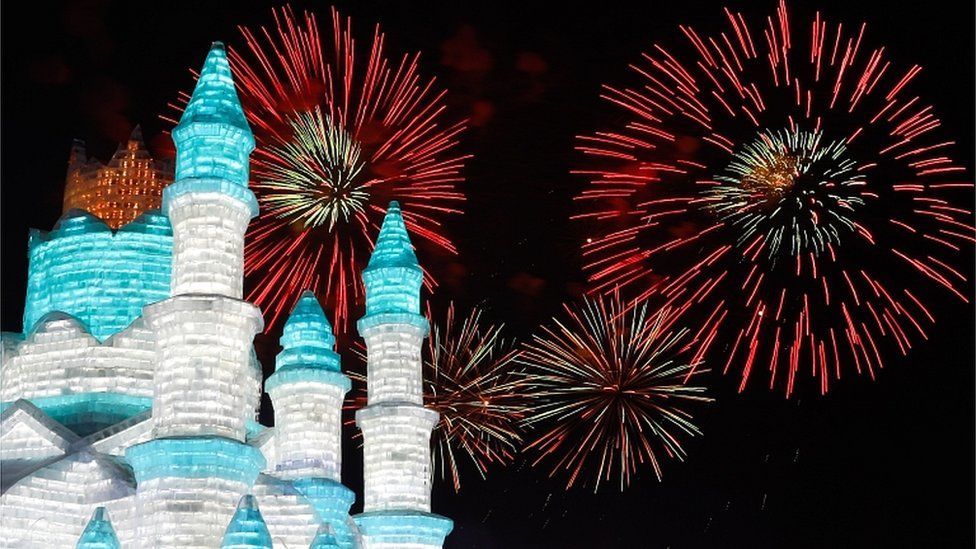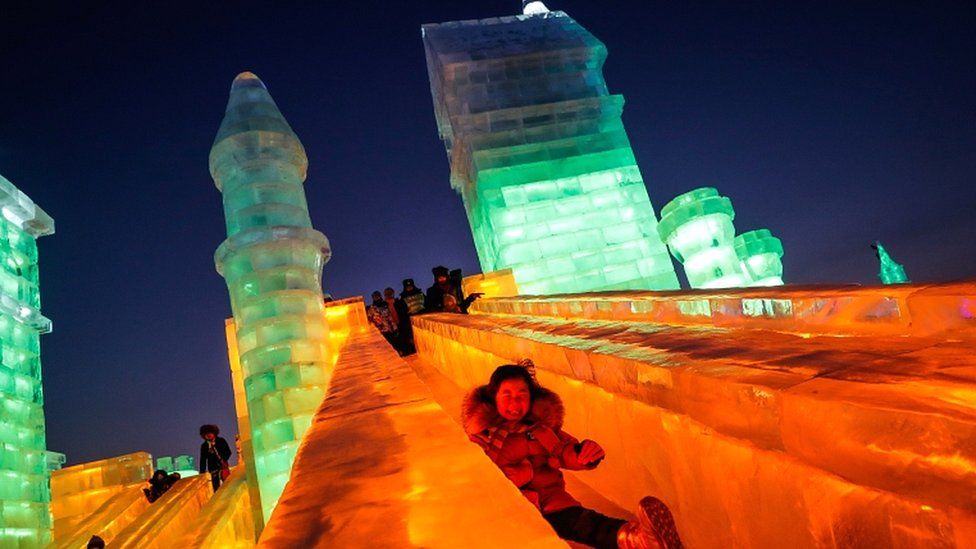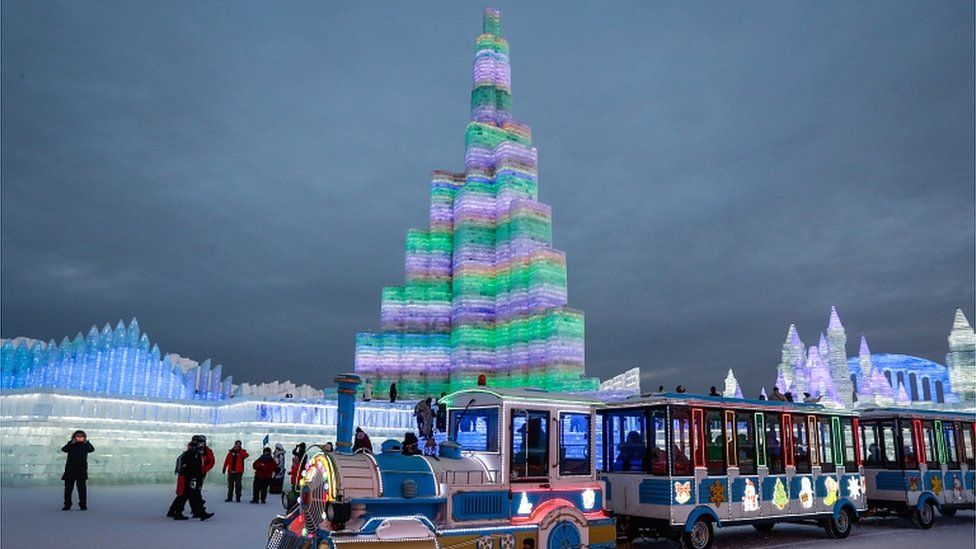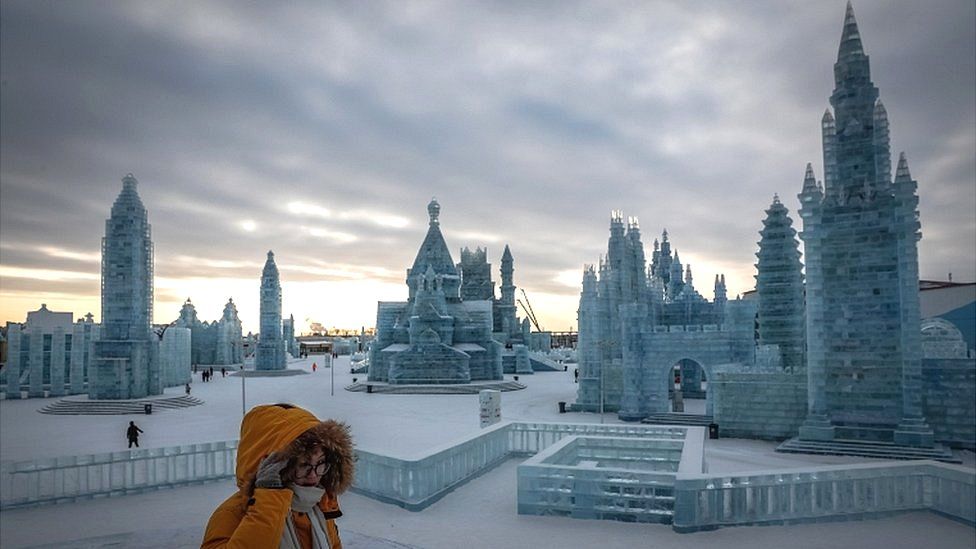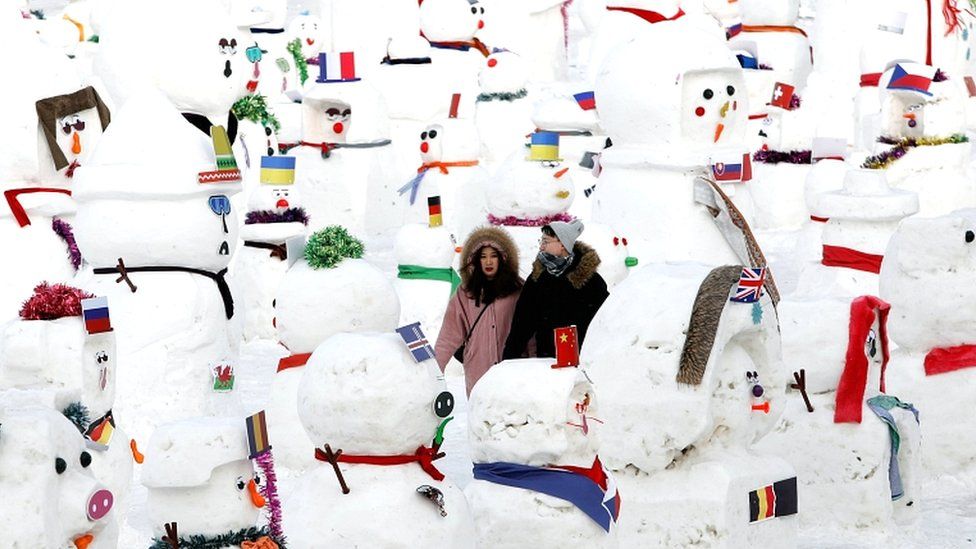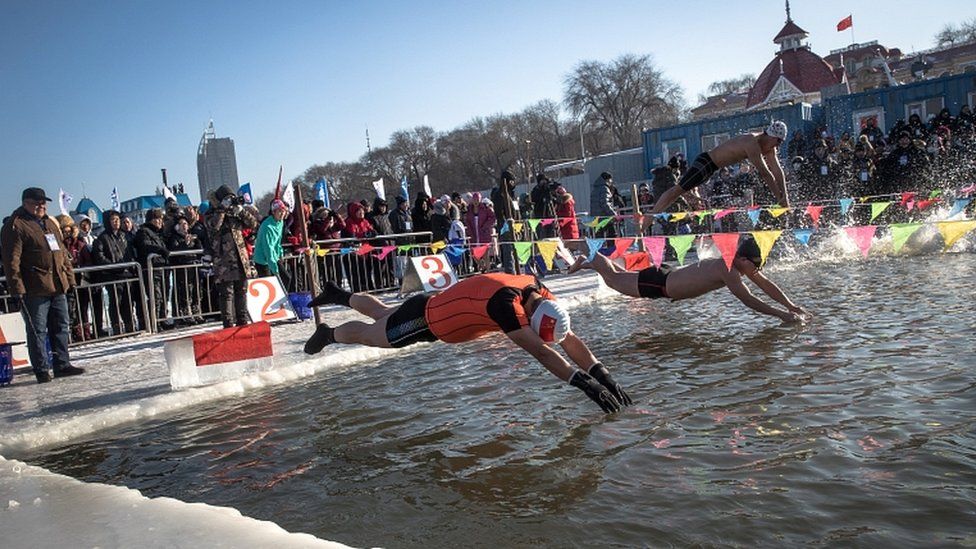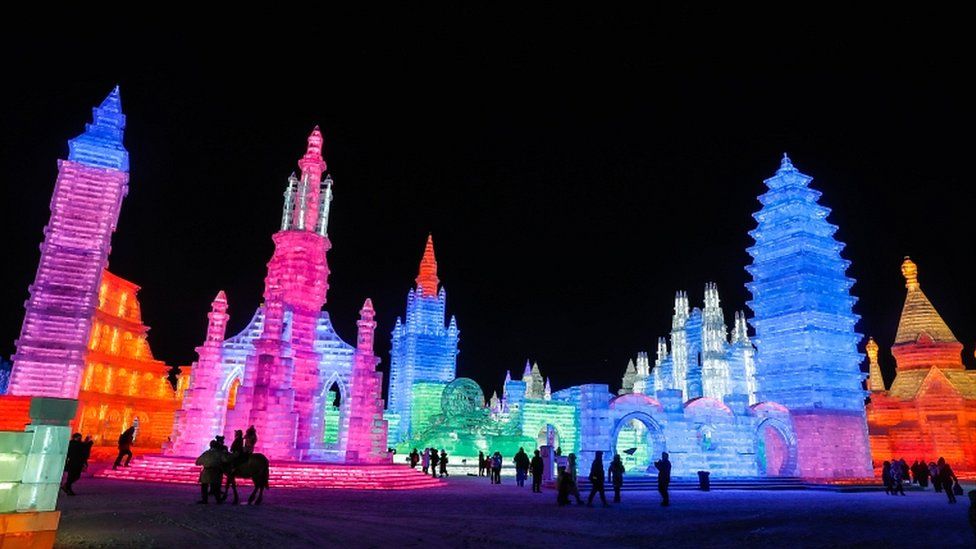 Marked Photographs subject to Reuters copyright.